As systems integrators, Beacon helps solve companies' information technology problems by making disparate systems and mission-critical technology solutions work together seamlessly. We help migrate your business from legacy systems to more cost-efficient emerging types of enterprise software and technology platforms, enabling you to leverage the most effective and appropriate technologies and processes for exchanging critical information.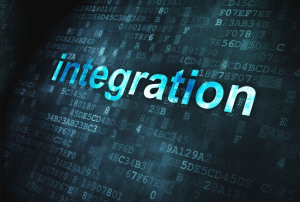 Coupled with our strategic consulting, software design, development and deployment services, we work with you to help design your network or system, pick the appropriate equipment, install the technology, and maintain it. Successful integration involves multiple disciplines and technologies. With our comprehensive range of services and skills, we ensure the timely and complete integration of your required software and technology to help you reach the market more quickly and maximize your competitive focus, with minimal disruption to your business operations.
Web Integration
With the growing need to help companies connect to the e-economy, we find an increasing area our systems integration service concerns providing end-to-end web-based integration, incorporating our strategic, creative and technical expertise. By integrating Internet and e-commerce technologies and services, we help you determine how your business can best use the Web to reach your customers and employees.
At Beacon, we also create back-end systems that connect your legacy applications to the Web, develop new applications to enable online sales, and design attractive and easy-to-use Web sites.